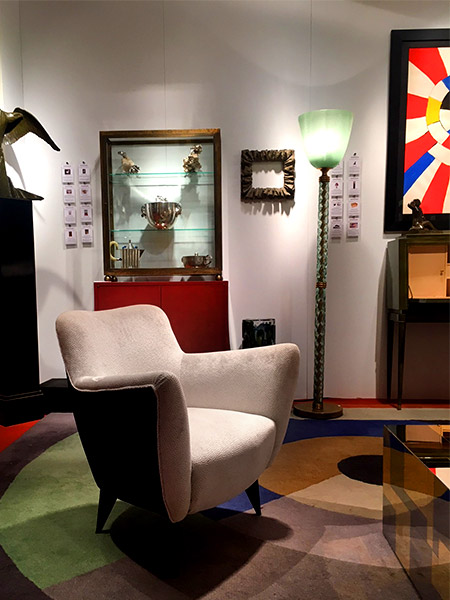 CERTIFICATES
OF AUTHENCITY
Robertaebasta guarantees every single piece and provides certificates of authenticity for the safeguard of the object, the client and the cultural heritage.
INTERIOR DESIGN
AND FURNISHINGS
The great expertise developed over the years by Ms Roberta Tagliavini and all the architects working exclusively for Robertaebasta guarantees the uniqueness and beauty of all the furniture and the interior design projects conceived. Robertaebasta carefully pays attention to every single stylistic and expressive detail, from the interior design to the arrangement of paintings and works of art that make the interior exclusive and refined: unique pieces of furniture, balanced arrangement of sculptures, ceramics, lightings and important chandeliers and ceiling lights. Joseph Prinz, Wildt and Venini to name but a few of the artists and manufacturers available at Robertaebasta.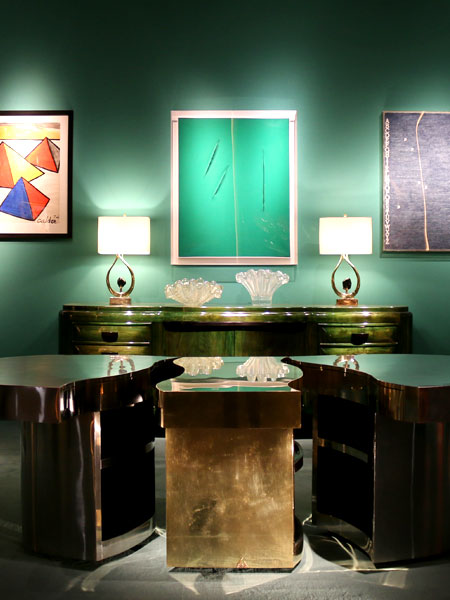 Robertaebasta takes great care in satisfying all the client's needs and desires.
SHIPPING
The gallery provides an excellent worldwide shipping service for every piece in an efficient and effective way.
PAPERWORK
The gallery deals with all the technical paperwork, logistics and certificates of authenticity on behalf of the client.
HOW WOULD IT LOOK IN YOUR HOUSE?
In order to avoid post-purchase afterthought, Robertaebasta allows its clients to try the selected pieces at home and in all the contexts where the objects would be supposed to be placed.
RENT
Robertaebasta is pleased to offer its furnishing pieces and objects for rent in the context of cinema and tv programmes.
CONTROL
Robertaebasta relies on established partners and keeps track of all the external parties involved in renovation projects.